A Message From Our Ceo, Dr. Renée Branch Canady
2022 Reflections
"It is an amazingly exciting time to be a public health professional. It is also a deeply challenging time to be a public health professional. The social unrest—the violence occurring in our society - all damage and undermine the health of our public and so our purpose, the demand for our presence, becomes all the more critical."
Dr. Renée Branch Canady, Chief Executive Officer, welcomes you to the 2022 annual report.
An Equitable World
Serving as Anti-Oppression Advocates
Embracing challenges and opportunities to live our core values and promote health equity.
This past year, we expanded our staff learning opportunities to include information about gender identity and sexual orientation. To that end, we built an LGBTQIA+ sexual Identity training for employees to explore this topic and learn best practices for honoring everyone's individuality in the workplace. We are committed to building an educational portfolio that ensures all employees understand anti-oppression concepts.
All staff are expected to complete the following trainings:
Toggle the buttons to view a description of each training
Implicit Bias Training (IBT)
IBT is an interactive, 7-hour workshop (two half-days), designed to help develop and nurture skills to identify and address how implicit bias impacts perceptions and decision-making in the workplace. Participants learn to increase self-awareness and improve approaches to address how our implicit biases undermine our intentions and values of health equity and social justice within our work teams.
Learning Objectives:
Discuss the increased awareness of one's own cultural identity
Identify the sources of unconscious bias
Discuss how unconscious bias can influence interactions with others
Describe the effects of unconscious bias on workplace interactions and overall performance
Identify strategies to combat unconscious bias and improve intercultural effectiveness
Understanding Sexual Orientation and Gender Identity for Public Health Professionals
The purpose of this e-Learning course is to build a foundational understanding of the concepts of sexual orientation, gender identity, and how they relate to our anti-oppression work at MPHI. This course will help to build a shared understanding of key terms and concepts for our continued efforts to pursue health equity and social justice in all our work.
Learning Objectives:
Explain how health equity and social justice concepts relate to sexual orientation and gender identity
Demonstrate an understanding of shared language related to sexual orientation and gender identity
Examine health inequities faced by the LGBTQ+ community
Introduction to Health Equity
This course is intended for all Michigan Department of Health and Human Services (MDHHS) employees and contractors; however, others who are interested in learning about the topic are also encouraged to take this training.
The goal of this training is to provide you with terms and definitions as well as information to connect health equity to your work at MDHHS.
Learning Objectives:
Define health equity, health inequities, and health disparities
Identify factors that contribute to health inequities
Describe the human and economic impact of health inequities
Describe the relationship of health equity to MDHHS' mission and priorities
Identify tools available to promote health equity in the work you do
Connect non-health issues (e.g., housing, transportation, income) to health disparities
Recognize that some people do not get the same opportunities as others based on aspects of their identity, such as race or social class
Acknowledge root causes of health inequities and disparities
Think about health equity as an important consideration of every aspect of health and human services work
Advancing Justice Together (ADJUST)
Experienced co-facilitators lead this dialogue-based workshop that illuminates how racism, classism, and other types of oppression are the root causes of health inequity and introduces strategies to address them.
In facilitating dialogue on subjects that may be uncomfortable for some participants, workshop leaders go to great lengths to ensure the point-of-view of the workshop is transparent from the outset. Disagreement with that point of view is welcomed and encouraged as part of coming to terms with cultural forces that normally discourage a frank discussion of racism, other types of oppression, and their impact on the public's health.
Learning Objectives:
Build a shared vocabulary to advance meaningful dialogue about oppression
Apply equity concepts to real-life scenarios
Explore the meaning and impact of cultural/social identity across groups
Understand the necessity of addressing racism and other forms of oppression to reduce health inequities
Identify opportunities to advance equity in both professional and personal life
We address the public health knowledge and capacity needed in our community, state, nation, and organization.
Meeting This Moment in Our Community
Working to End Gun Violence and Strengthen Our Local Community
MPHI partnered with Advance Peace and the Ingham County Health Department to establish the Advance Peace Lansing Peacemaker Fellowship. Advance Peace is a model for evidence-based intervention to end cyclical and retaliatory gun violence. It aims to reduce this violence in the region by 40% in three years. The initiative is in response to increasing firearm violence in Lansing. Dr. Paul Elam, Chief Strategy Officer, and his team are leading this work, which uses the evidence-based practices of street outreach, mentoring, intensive case management, life skills training, cognitive behavioral therapy, and subsidized employment to engage those at the center of gun violence.
Collaboration Partners At MPHI
Center for Culturally Responsive Engagement (CCRE), Central Administration, Education and Communication Services (ECS), Center for Technology Solutions (CTS)
Meeting This Moment in Our State
In April 2020, Michigan Gov. Gretchen Whitmer established the Michigan Coronavirus Task Force on Racial Disparities. By the end of September 2020, Black Michiganders went from 29% to 8% of COVID-19 cases and from 41% to 10% of COVID-19 deaths. (Black Michiganders make up 15% of the state's population.)
"When that change happened, we were able to flatten the curve," reported task force member Dr. Renée Branch Canady, Chief Executive Officer. "But more importantly, we were able to build and strengthen community voice and how government responds to the needs of individuals, needs they face all the time."
This dramatic reduction in disparities involved creating more opportunities for testing within communities, connecting people of color with primary care providers, improving contact tracing and isolation strategies, promoting safe reengagement, and utilizing trusted community leaders in the broadcast of reliable COVID-19 information.
Collaboration Partners At MPHI
CCRE, Central Administration, ECS
Meeting This Moment in Our Nation
The STRETCH project is a collaboration with CHC and the Center for Data Management and Translational Research (CDMTR) funded by the Robert Wood Johnson Foundation (RWJF). In partnership with the CDC Foundation and the American Association of State and Territorial Health Officials (ASTHO), MPHI launched a national learning community to support state public health agencies in building capacity to engage intermediary organizations, such as local health providers, community-based organizations, and public and social sector entities to rebuild the nation's public health infrastructure. The learning community provides tailored coaching and technical assistance resources to advance health equity and community resilience. It focuses on the role of public health leaders in building, sustaining, and leveraging partnerships to achieve racial equity.
Collaboration Partners At MPHI
CDMTR, Center for Health Equity Practice (CHEP), CHC
Meeting This Moment in Our Organization
The corporate strategic planning process was led by the MPHI admin team and facilitated by internal and external expert consultants who sought input from MPHI staff throughout the process. This feedback was incorporated into the final corporate strategic plan, and the Values in Action, Mission, and Vision were updated.
Our Centers and teams throughout MPHI developed specific strategic plans, aligning with the institute-wide corporate goals. The team strategic planning process was supported by representatives from across the institute to ensure every group felt confident in their planning process.
Putting People First
Ensuring Health and Well-Being
We are proud to present work from 2022 focusing on racial disparities in maternal health, people suffering from brain injuries, and supporting other state departments.
Public health is both an art and a science of breaking down barriers for people to reach their full health potential. This language may sound academic, but at its foundation, public health is about building relationships and serving others. We are proud to present work from 2022 focusing on racial disparities in maternal health, people suffering from Brain injuries, and supporting other state departments.
Internally, MPHI has strived to reduce the mental stress of employees during this pivotal time in public health. We recognize that we can only serve the health needs of others if we prioritize staff well-being in the process.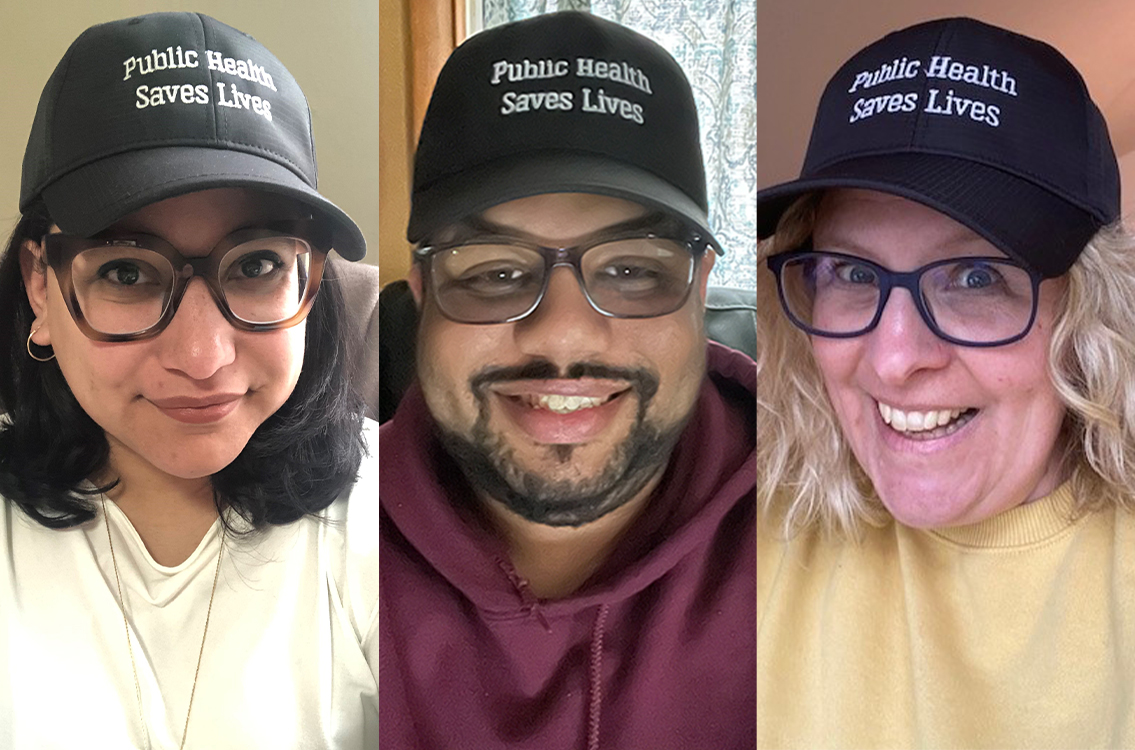 Meeting This Moment in Our Community
Achieving Birth Equity Through System Transformation
The Achieving Birth Equity Through Systems Transformation (ABEST) project disrupts racial inequities in maternal and infant mortality through system change strategies that address relationships, power, and mental models holding inequitable systems in place. Collaboration with local and tribal public health agencies, system partners, and community members led to lessons learned about the capacity of communities and their collaboratives to engage in systems change work related to birth equity. One of the primary narratives was that initial efforts were a precursor to engaging in systems change work. This understanding led to the question: How can we take what we have learned and put it into action? The current version of ABEST—Equity Architecture—seeks to take those lessons learned and employ more sustainable efforts within the community groups and their collaborative members through various methods such as power mapping, acknowledgment of influence, and expanding collaborative reach/connections.
Collaboration Partners At MPHI
CHEP, CHC
Meeting This Moment in Our State
CDMTR designed and conducted a longitudinal study for the Brain Injury Association of Michigan (BIAMI). The project intended to understand the ramifications of changes to the provider fee structure that accompanied Michigan automobile insurance reform legislation. BIAMI heard from multiple providers and car crash survivors that the caps on rates that providers could charge were driving them either out of business or at least reducing services available for car crash survivors. Multiple instances of people's lives being upended—or even dying—were reported but discounted as one-off instances.
CDMTR systematically collected data to understand these challenges further. CDMTR conducted two rounds of surveys with providers and patients. This process demonstrated that these were not isolated instances but rather part of a trend that respondents traced directly to the new law's impact. Providers faced significant revenue losses, resulting in laying off employees and discharging patients.
Patient surveys validated the provider's responses, who reported a widespread loss of services, less likely to remain at home, and less likely to be employed full time. This study informed the public dialogue about this issue, being picked up by multiple news outlets and repeated in legislative debate on how to fix this issue.
Collaboration Partners At MPHI
CDMTR with support from Corporate Communications
Meeting This Moment in Our Nation
CTS and the National Center for Fatality Review and Prevention (NCFRP) collaborated on a project to benefit the Indiana Department of Child Services (DCS). The Indiana DCS created a new Child Welfare system and requested a way to send information automatically into the NCFRP Case Reporting Tool to prevent double data entry. CTS and NCFRP worked in partnership with State of Indiana staff to define the detailed requirements, build the interface to allow the system to send data, thoroughly test that data was being received accurately and completely. The system went live in the spring of 2022, and has reduced staff time in entering data, as well as sending data more efficiently and timely to the Case Reporting System.
Collaboration Partners At MPHI
Center for National Prevention Initiatives (CNPI), CTS
Meeting This Moment in Our Organization
In the past few years COVID has brought many public health issues to light including the critical need for people to be healthy both mentally and physically. As a country, we are recognizing that chronic stress and anxiety leads to issues for each individual's personal and professional life. At MPHI, we always strive to provide staff with the resources that they need to live their healthiest life.
Here are a few primary highlights from the past year:
Updated onsite workout facility, Healthtacular, with a shower unit for staff after exercising
Supported and adopted new policies for remote work, trying to accomodate everyone's unique needs fairly
Purchased a companywide subscription to the CALM app, which helps to regulate stress and guide meditation
Key Collaborations
Systemic Change Takes a Village
The only way to address complex, systemic challenges is to create and facilitate collaborative initiatives. We do not have enough time or money to act in isolation. Collaborations are necessary and require leadership.
The success of our work is built on cross-collaboration at MPHI with leading content and process experts in their fields. We value authenticity and develop robust relationships with our peers and clients. This commitment to working together has increased our services, capacity, and facilitated outstanding work over the past year.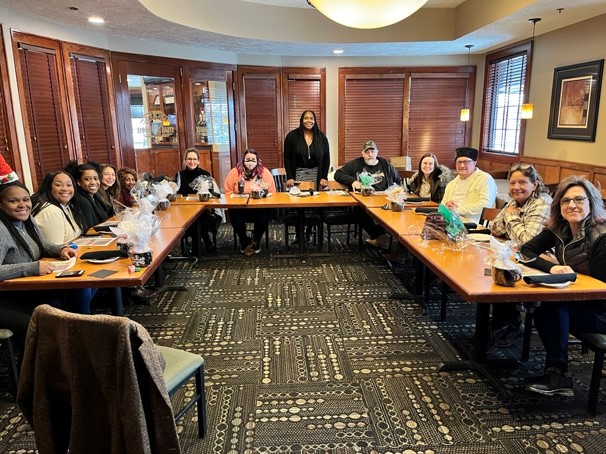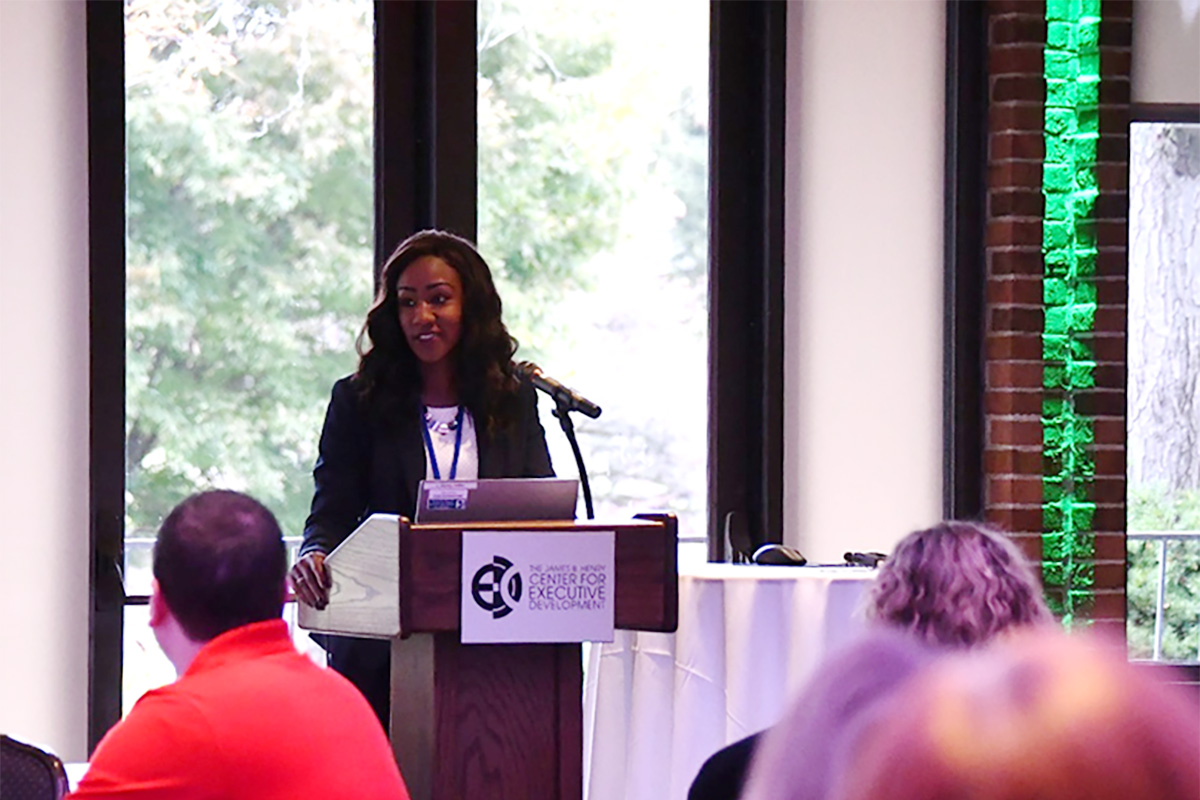 Meeting This Moment in Our Community
Strengthened Internal Partnerships to Support the Intertribal Council of Michigan (ITCM)
The partnership between the Center for Child and Family Health (CCFH) and CHC has grown stronger over time. Initially, the focus was on supporting ITCM's efforts to prevent sleep-related infant deaths. However, ITCM recognized the value of CCFH's Sudden Unexpected Infant Death (SUID) Case Registry in identifying Native American infants who die from sleep-related causes. Since Native Americans are often undercounted in data sources, CCFH staff collaborated with MDHHS' Division for Vital Records and Health Statistics to expand the definition of race to include information about ancestry and tribe on death records. This allowed CCFH to identify more infants with Native American ancestry who died from sleep-related causes. Now, CCFH and CHC are working to replicate this process with birth records to gain more insights into risk and protective factors for sleep-related infant deaths in Native communities. This will enable tailored prevention initiatives to reduce the number of infants who die due to sleep-related causes in Native American communities.
Collaboration Partners At MPHI
CHC, CCFH
Meeting This Moment in Our State
Funding from the Centers for Disease Control and Prevention (CDC) supported the Center for Strategic Health Partnership's (CSHP) launch of the MI ACE Data Dashboard. The Data Dashboard displays ACE-related data in a format accessible to the public and easy to navigate. 68% of Michigan adults report experiencing one or more ACEs, potentially traumatic or stressful experiences before age 18. ACEs are common and can potentially negatively affect physical, behavioral, and economic health outcomes. There are many protective factors in a child's life that can offset the effect of ACEs.
The availability of ACE-related data by region will enable stakeholders across the state to understand the size and nature of ACEs in their community, identify populations with the highest needs, and tailor evidence-based strategies to prevent ACEs from occurring. The MI ACE Data Dashboard organizes the nine domains of a child's life. These include home and family, access to care, school, neighborhood and community, abuse/neglect, system and policy factors, chronic disease, health risk factors, and mental health. For each domain, Dashboard users can explore the latest Michigan-specific data to see negative and protective factors for specific populations.
The MI ACE Data Dashboard is part of the Preventing Adverse Childhood Experiences (PACE) D2A project, a collaboration between MPHI, Michigan Association of Health Plans Foundation (MAHPF), Central Michigan University (CMU), MDHHS, Children Trust Michigan (CTM), Michigan Department of Education (MDE), and Youth Move. The overall goal of PACE D2A is to build capacity for identifying and monitoring ACE-related data and use that data to inform prevention strategies.
The MI ACE Data Dashboard provides statewide stakeholders with up-to-date ACE-related data to help communities identify needs and prioritize prevention strategies. Over 1,600 users visited the Dashboard from August to October 2022.
Collaboration Partners At MPHI
CSHP, CTS
Meeting This Moment in Our Nation
CHEP partnered with NNPHI to support health department grantees nationwide in implementing evidence-based best and promising practices to reduce COVID disparities and inequities within their communities. The primary strategy to achieve this goal is the provision of responsive technical assistance (TA) and ongoing consultation. These activities include reviewing and responding to TA requests and developing training, webinars, ECHO series, support resources, and other responsive materials.
MPHI has partnered with NNPHI and other national PHIs to support OT21-2103 grant recipients with strategic planning, facilitation, resource curation, training development, and peer connection; all supportive activities relate to elevating best and promising practices across the grant's strategy areas.
MPHI is responsive to ongoing requests, including equity-centered strategic planning and co-developing training modules, focused on advancing equity and community engagement training modules. Currently, MPHI is leading a national environmental scan focused on best practices for collecting sexual orientation and gender identity (SOGI) data within state and local health departments.
Collaboration Partners At MPHI
CHEP, Central Administration
Meeting This Moment in Our Organization
2022 marked the second pilot year for the EIA Workshop Series. MPHI created these educational opportunities for public health professionals to understand better how to apply an equity lens to their work. This initiative involved collaboration from across the Institute. ECS led the operations for EIA, which included coordinating workshops, designing outreach materials, creating a registration process, establish Continuing Education Credits and general project management for all workshops.
EIA workshop opportunities expanded to include the following:
Advancing Equity Through Quality Improvement
Content designed and facilitated by CHC staff
Utilizing Culturally Responsive and Racially Equitable Evaluation
Content designed and facilitated by CCRE staff and partners
Advancing Health Equity in Public Health Practice: Core Concepts
Content designed and facilitated by CHEP and Dr. Renée Branch Canady
Facilitating Collaboration: Equitable Public Health Practices
Content designed and facilitated by ECS staff
Collaboration Partners At MPHI
ECS, CHC, CHEP, CCRE
2022 Snapshot
Our Year in Numbers
These numbers are a quick glance of 2022 that demonstrate our ongoing growth and the commitment MPHI staff have toward furthering national public health initiatives.
---
MPHI reached a milestone in our history, officially reaching over 1,000 employees.
---
As public health work continues to grow, our projects steadily increase to meet evolving demands.
---
We are proud of our partnerships, which include government, non-profits, tribal, education and health care sectors.
---
We encourage staff to continually develop skills so we are equipped to face any public health challenge.
---
Our staff are public health leaders who share their knowledge at conferences, meetings, and other events.
---
Our subject-matter experts produce a variety of publications including peer-reviewed articles, blogs and editorials.
Our 2022 Board of Directors
Working With Us To Fulfill Our Vision.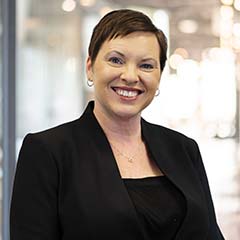 Elizabeth Hertel, MBA
President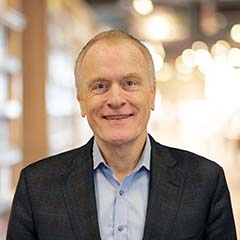 Bengt Arnetz, MD, PhD, MPH, MScEPI
Vice-President
Denise Anthony, PhD
Secretary/Treasurer
James Giordano, MBA
Executive Committee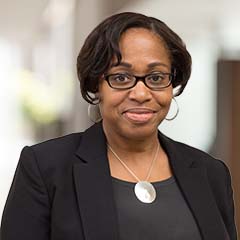 Angulique Outlaw, PhD
Executive Committee
Renée Branch Canady, PhD, MPA
Ex Officio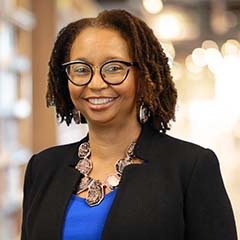 Beverly Allen, CPA
Board Member
Tim Becker, CPA
Board Member
Phillip Levy, MPH, MD
Board Member
Sarah Mayberry, MPH
Board Member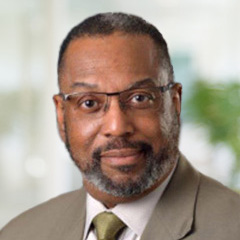 Wayne McCullough, PhD, MA
Board Member
Phyllis Meadows, PhD, MSN, RN
Board Member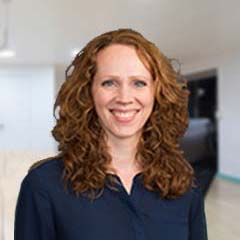 Laura Power, MD, MPH
Board Member
Lewis Roubal, MSCJ
Board Member
David Spivey, MBA, MHSA
Board Member
Lisa Stefanovsky, MEd
Board Member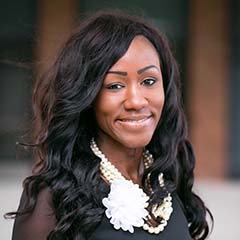 Alexis Travis, DrPH
Board Member